Could this be an unsigned Miriam Haskell brooch?
by Elizabeth
(Missouri)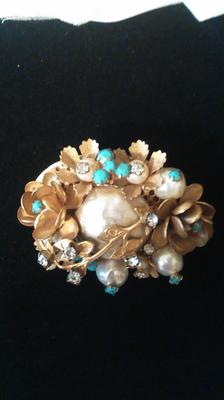 Hi. I have this unsigned brooch and would like to know if it could be a Miriam Haskell. To me it has classic characteristics. Any information would be greatly appreciated!
Click here to read or post comments
Return to Vintage or Antique Costume Jewelry Question?.