Edwardian Pearl Ring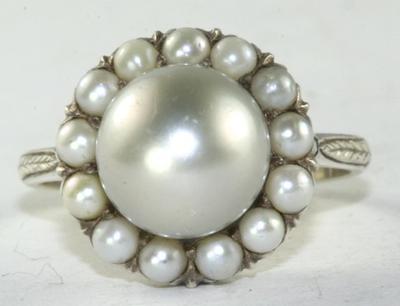 Hello!


I am about to buy an "Edwardian Pearl ring" online that the buyer claims features cultivated seawater pearls. Is this possible given the history of pearl cultivation and that it seems to have started in the 1920's? Trying to judge both the authenticity of the pearls and the ring itself.
Thank you very much!!
Travis
Click here to read or post comments