Edwardian ring??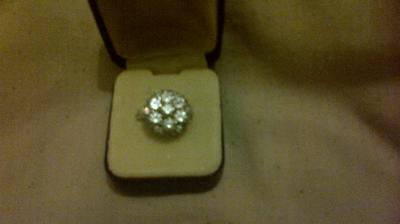 I don't know much about my late grandmother's ring... It has a cluster of 7 diamonds surrounded by smaller diamonds, I don't know if it is white gold or platinum as the markings are very hard to read. I have been told it could possibly be an Edwardian 1.05ct old cut diamond cluster ring... What do you reckon?


Thanks
Click here to read or post comments
Join in and write your own page! It's easy to do. How? Simply click here to return to General Estate Jewelry Question?.