Estate Men's Diamond Band
by Suzi
(Canada)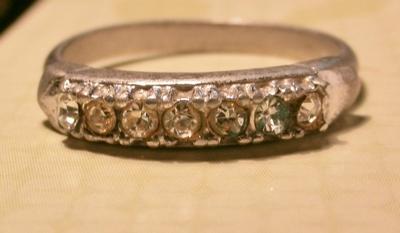 I've acquired an old men's (based on size) diamond band. If there were any markings or inscriptions, they have rubbed off. It's also quite tarnished. I have no idea how to tell how old it is or its value. Any suggestions would be appreciated. Thanks!
Click here to read or post comments
Join in and write your own page! It's easy to do. How? Simply click here to return to General Estate Jewelry Question?.