Family Antique Cameo
by Barry
(United Kingdom)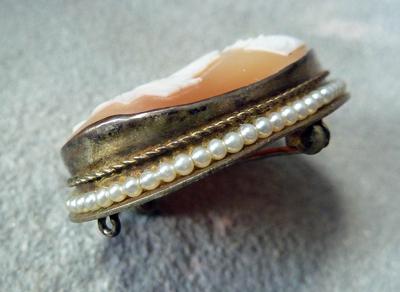 Pic1
Hi


I have recently inherited a family cameo and I am interested in finding out as much as possible about it.
Hope you can help with its age, material, subject matter (woman), what to insure it for (if relevant) and anything else you can offer me as to its history.
It has no markings, it is 4cm long and 3cm wide. Has a curved underside with clasp and loop to attach a chain.
See photos for detail
Hope you can help
Regards
Barry