How old is my Antique Ring?
by Don Tener
(St petersburg fl)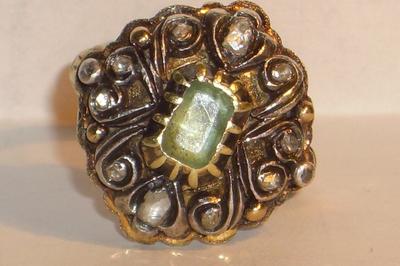 Hi. This is a ring that I just bought. I think that it is Georgian period. It is really big - it weighs 10.8 grams or 6.9 DWT and is 22k gold. How old do you think it is? Thanks
Click here to read or post comments
Join in and write your own page! It's easy to do. How? Simply click here to return to General Estate Jewelry Question?.