I would like to know more about this unique bracelet
by Tammy
(Ashville, Alabama)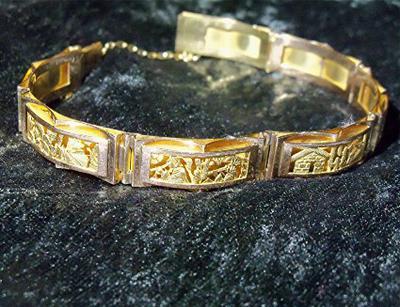 I inherited this beautiful 18k gold bracelet and would like to know more about it. When it was made and the approx value. I do believe it came from france.
Click here to read or post comments
Join in and write your own page! It's easy to do. How? Simply click here to return to General Estate Jewelry Question?.