Identifying what my Necklace is Made Of
by sue wilson
(England)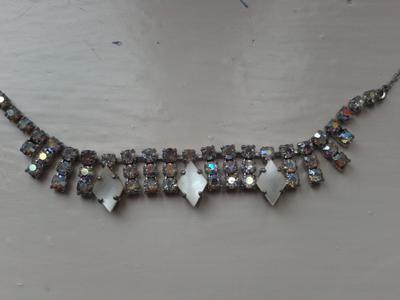 Hi I have been given a Necklace and I am wondering what it is? I think it might be Marcasite with glass and mother of pearl but not sure.
Click here to read or post comments
Join in and write your own page! It's easy to do. How? Simply click here to return to General Estate Jewelry Question?.