19th Century UK 9c. Rose gold hallmarked cufflinks, multiple pairs available.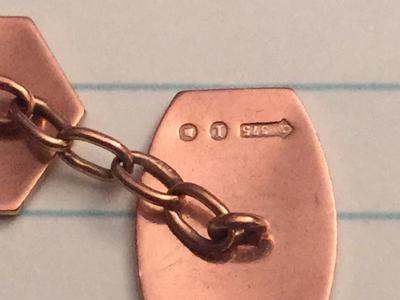 Unique shapes, excellent condition. Purchased in Bath, UK in shop and from collectors.


Hallmark photos as well as general photos on request.
Join in and write your own page! It's easy to do. How? Simply click here to return to The Jewelry Exchange Advertising Classifieds Form.