Invest in Art Deco Jewelry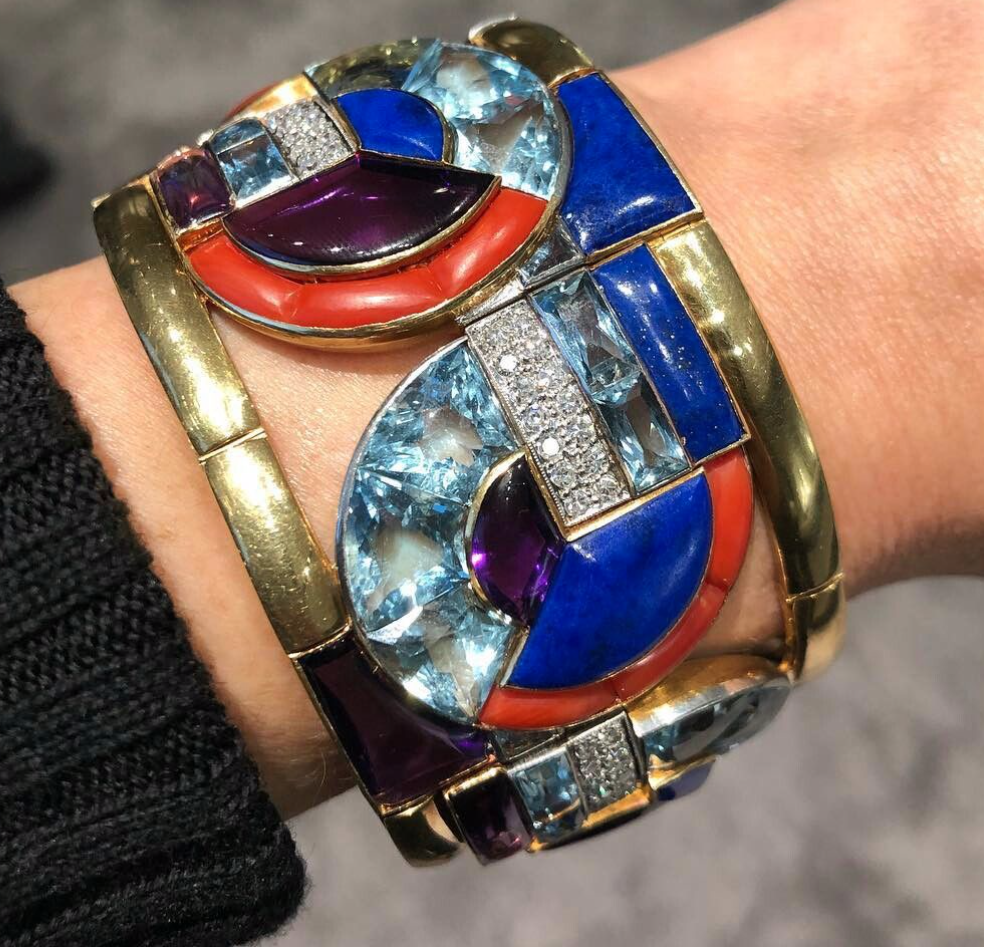 Georges Fouquet Art Deco Bracelet
Not all of us can afford to invest in super-high-end Art Deco Jewelry, by French Art Deco Master Jeweler, Georges Fouquet!
However, there are still great bargains to be found in this exciting area of Antique Jewelry Investing. Before you set out to furnish the Antique Jewelry dealer's cash register though, take the time to read the information in this resource. 
Although not technically ANTIQUE,  when  investing in Art Deco jewelry today, you are bound to come out in front, because when Deco Jewelry reaches the  100-year mark, year 2020,  it will officially fall under the classification of genuine ANTIQUE Jewelry.
Art Deco jewelry  created between 1918 and 1930, takes its name   from the 1925 world fair in Paris, L'Exposition des Arts Decoratifs, in which several designers displayed Chritian Dior's profound, "New Look".
Background Information on Art Deco Jewelry
The Art Deco period was the last great period where untreated and natural mined gemstones, such as the pink gemstones and  rubies and emerald gemstones were readily available, producing a unique style of jewelry that was adventurous, geometric and mysterious.
Flashes of inspiration came from Diaghilev's Ballets Russes, accredited for introducing bright colors into the world of jewelry, and the opening of King Tutankhamen's tomb in 1922 which started an Ancient Egyptian Jewelry frenzy.
For general information with emphasis on the Style & Materials used during the Art Deco period, please visit Art Deco Jewelry 101. 
New to Antique Jewelry Investing? Or a veteran collector who needs to refresh? The History of Jewelry will bring you up to speed and provides a general overview of Jewelry in the context to Jewelry art in history.
Don't forget to bookmark - Antique Jewelry Buying Basics, an  essential Antique Jewelry  reference to read, before you hit the Antique Jewelry marketplace.
Essential Art Deco Jewelry Tips


The following Art Deco Jewelry tips  for everyone interested in investing in  Art Deco Jewelry. All the Essential Art Deco Tips Can Be Found Here...
| | |
| --- | --- |
| | Art deco Jewelry of the 1920s typically features White Gold and Platinum and a three-dimensional step-pattern that was popular at that time. |
Return to the top of Invest in Art Deco Jewelry
Return to Antique Jewelry Investor Home Page