Apr 17, 2020
The Three Graces first Commissioned by Jospehine Bonaparte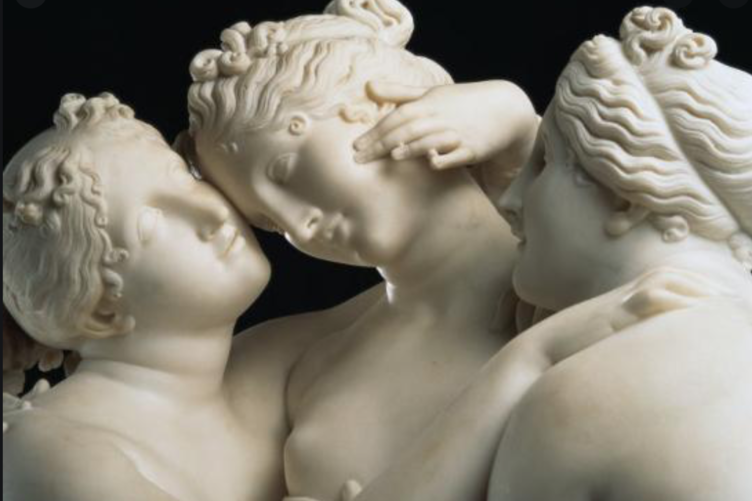 The Three Graces, sculpture, Antonio Canova, 1814 – 17, Italy. Museum no. A.4-1994. © Victoria and Albert Museum, London
The first version of this piece was commissioned by one of the Georgian era's most famous women, Joséphine de Beauharnais, who was by then the divorced first wife of Napoleon. In May 1814, before Antonio Canova had completed the sculpture, De Beauharnais died. John Russell, the 6th Duke of Bedford, visited Canova's studio in Rome in December that year and, impressed by the artistry of The Three Graces, told Canova he wanted to acquire the finished marble. De Beauharnais' son, Prince Eugène de Beauharnais, also wanted to buy the group his mother had commissioned, so Canova offered to make the Duke of Bedford a 'replica with alterations'.
Soon after he accepted this offer, in January 1815, the Duke wrote to the artist saying,
"I frankly declare that I have seen nothing in ancient or modern sculpture that has given me more pleasure … I leave the variations in the group … entirely to your judgment, but I hope that the true grace that so particularly distinguishes this work will be completely preserved."
Continue reading "The Three Graces first Commissioned by Jospehine Bonaparte"