69 year old pearl necklace
by Mike
(Fernandina Beach, FL USA)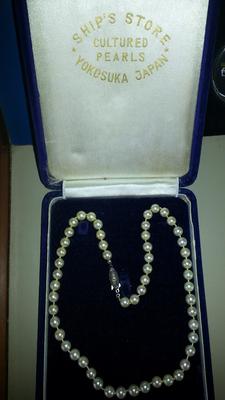 necklace
I would like to determine the value of this pearl necklace.


The pearls were purchased by my wife's grandfather who was an Admiral in the US Navy.
It was a gift to my wife's mother. H
He bought them at the close of WWII in or near Japan.
The pearls are cultured, in the original box and have silver clasps on the necklace and the box.