Antique Jade Pendant
by Namiko Zutrau Hart
(Oak Bluffs, Massachusetts, USA)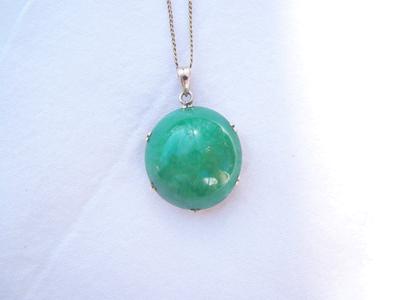 Antique Jade Pendant / front view
I am interested in selling this antique jade pendant.


This pendant is from my grandmother's estate, Tokyo, Japan. Before WW2 she traveled with her husband, Japanese ambassador to Iraq, and along the way purchased jewelry from all over the middle east and Asia.
(the original ad that you approved a few days ago did not contain the pictures i uploaded with it which I really wanted to show, so I uploaded the pictures again, this time with the same ad. Is this okay? Sorry for inconvenience.) Of course I can delete this last paragraph once you see this ad again. Thank you.