Antique Natural Russian Alexandrite Ring
by Lori
(Houston)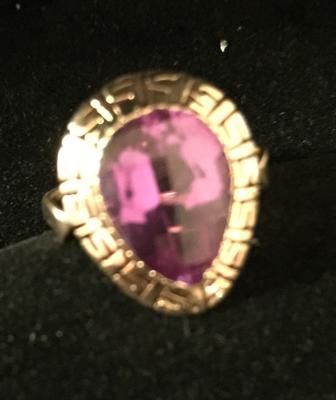 Purple or lilac in one light!
This ring belonged to my Uncle and was left to me by my aunt along with quite a few other pieces of jewelry that belonged to my aunt, my uncle and my grandmother. Most of the pieces were purchased in France or Italy. Unfortunately when my aunt died, I could find none of the original paperwork or boxes for any of the things that she had told me were Chanel or Chopard etc. All I have is the makers marks to prove the origins. I realize that it would be worth much more if I had it authenticated and documented but it is too voluminous and not feasible. This ring and the dramatic and beautiful way it changes color in different light is unlike anything that I have ever seen! It is a phenomena and I wish i could keep it! It is being offered at $900.00.
Click here to read or post comments
Join in and write your own page! It's easy to do. How? Simply click here to return to The Jewelry Exchange Advertising Classifieds Form.