Any Idea what these marks mean? A-C 375 and Triangle Symbol
by Stephen
(California, USA)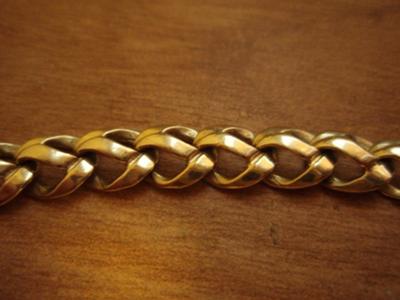 I've got a nice Gold Bracelet that I'm trying to find more info about. I've uploaded an image of the Marks on the bottom of the Clasp. There are marks on 4 different places, but they are all the same with the exception of the symbols.


It is also a very unique link that I'm unable to find anywhere. A couple of jewelers told me that they thought it may be one of a kind. Or, maybe it's Walmart Jewelry? ;) I have no idea.
Any help would be greatly appreciated.
Thank you!
Click here to read or post comments