Are they Natural Pearls?
by Elizabeth Csopak
(Toronto, Ontario, Canada)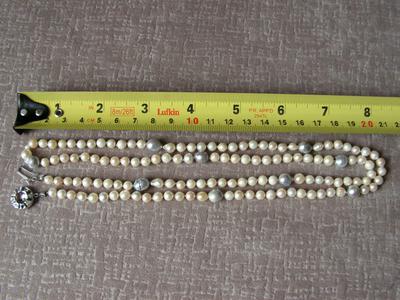 Hello,


I have a pearl necklace; I don't know anything about it. They are small off-white pearls combined with 9 bigger grey pearls.
The clasp marked RN 800/METALL. Also two stones missing from the clasp.
It looks like old, but I am not sure; I would like to know where these pearls came from, the approximately age and the value if there is any.
Thank your very much for your help.
Elizabeth