B & K Hallmark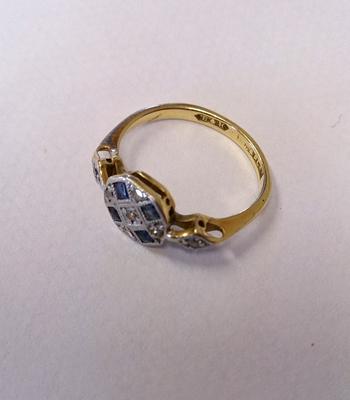 I have a ring that i have been unsuccessful in finding out any information about where it comes from. My Aunt was given it on her 16th and passed it onto me a few years ago. She had it re-sized so some of the marks have worn away.


There is a B & K in a hexagon then - & plat in a rectangle.
Any information you could offer would be great.
I know the stones are diamonds (7) and sapphires (4).
I have attached some photos, they are the best I could take of such a little ring.
Many thanks!