Gold 5 Stone Ring Markings
by Lisa capper
(England)
I inherited this ring over 10 yrs ago but I know nothing about it.


It has the markings HA,crown, sideways anchor, 22, Y, head.
I have no clue as to what any of this means. Please help.
Many thanks
Click here to read or post comments
Follow up to 5 stone ring.
by Lisa Capper
(england)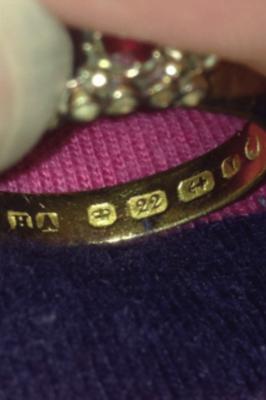 Just to follow up to my previous post. i have uploaded some pics as its much easier than trying to describe.. forgive my pjs..
Also it has six stones not five...
Thanks again..
Lisa
Click here to read or post comments