Gold purse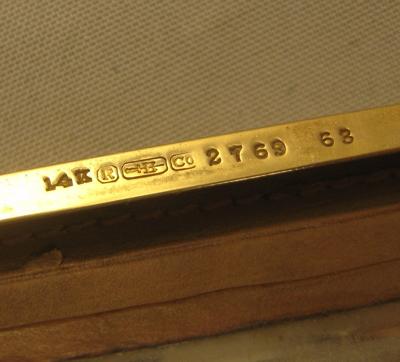 inside lip of the purse
I can't find this hallmark anywhere. It is on a small gold purse or large compact. It is 14K and very old. I would like to know the country of origin, the maker and the age.


Stay up to date with all the latest Antique, Premier and Pearl Jewelry News,
and subscribe to our newsletter....
Click here to read or post comments