Gold Ring with Pearl -Passed Down
by Jade Shields
(Northern Ireland )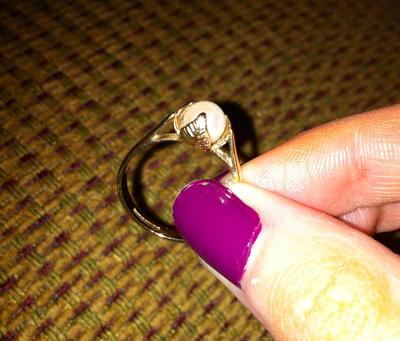 What is the item?
A gold ring with pearl and just wondering if there's any history behind it?


Can you please provide all background information?
This ring was given to me by my mother when I turned 18, she was given the ring by her mother.
What are the markings?
The stamp on the ring says TM and a crown 375 and then an anchor on its side with an e after it.
Where are the markings?
Inside the ring