Golden ring, 22.6 carat and rock crystal - hallmark VS.
by Sandra
(Noord-Brabant, Netherlands)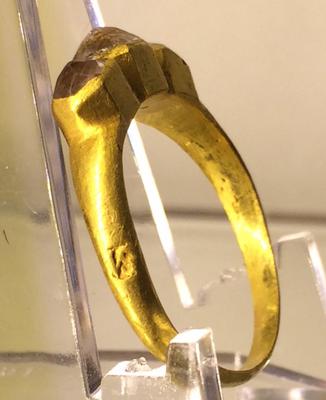 Hello, I have a golden ring (22.6 carat) with rock crystals.


The only hallmark on the ring is VS.
I can't find this hallmark in books or internet.
Hopefully you know what it is.
Thank you.
Click here to read or post comments