Grandmother's Scandinavian Wedding Rings
by April santala
(Oshawa, Ontario Canada)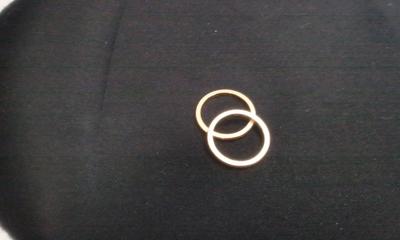 Both Rings
What is the item? Two Swedish or Finnish Gold Wedding Bands


Can you please provide all background information?
I was left my grandmother's wedding bands when she passed away 19 years ago. She was from Sweden, my Grandfather from Finland. I believe that they were married in Sweden early 1930's..
What are the markings? I am unsure of first marks possibly NW, 750?, Crown Symbol, H6, perhaps a boat symbol, and 18K
Where are the markings? Inside on each rings bands.