H W | Who Made This Locket?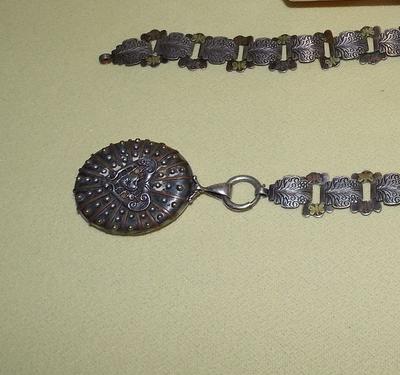 Necklace chain/Locket Front
I have this necklace here, and know nothing about it. I'm sorry for the not-so-good photos, but they were the best that I could get. The chain is only hallmarked sterling, and the locket (which I assume to be a piece placed on the chain, not necessarily made by the same maker) is marked "H" and "W" and each of these initials look like they are sitting in wagons/carts.


Any idea who made this locket, or origins for the chain?
Thanks in advance.