I am trying to find the maker of a silver & pearl bracelet.
by Heather
(Pennsylvania)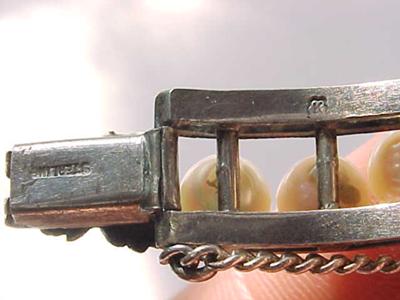 signature
I have a pearl & silver bracelet. I've been wondering who the maker is. The maker's mark is a K w/in a flower or scalloped circle. Would you happen to know the maker & era? Thanks so much! Heather


Any help is greatly appreciated!
Click here to read or post comments