Is it Rare???
by Tracy
(Indiana)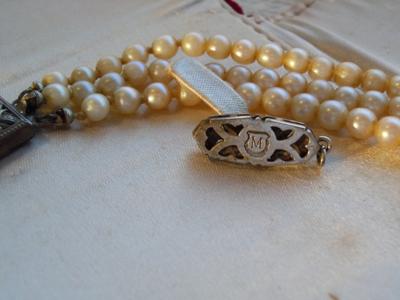 I have recently been told by a Pearl person that I have a rare collection. I have a triple strand from 1958. Each strand was bought separate.


It came in a box with an original clasp and one other clasp. It has the receipt. I have been told as well that before 1958 it was not unusual to see Mikimoto pearls unknotted.
Along with these there also is a booklet about the history of K.Mikimoto that has "readers digest".
I would like to know really what I have and would like to find a collector that would be interested in buying them.
Thanks for any info you could give me.