Moon and Star Pin | What does SL18 Signify?
by sue levy
(leigh, Essex UK)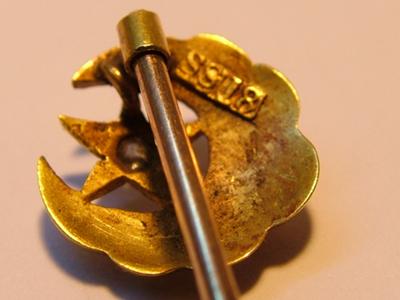 antique Cravat pin, circa 1880


It is a cravat pin of a moon and star with pearls and diamons,the weight is right for gold and when scratched there is no discolouration, it is gold beneath the scratch.
the markings are a raised square with the letters and numbers of SL18 in the square, all in relief.
Where are the markings?
Click here to read or post comments