Old Tiger's Eye Ring | What Do These Hallmarks Mean?
by Shane
(Unionville, Mo. USA)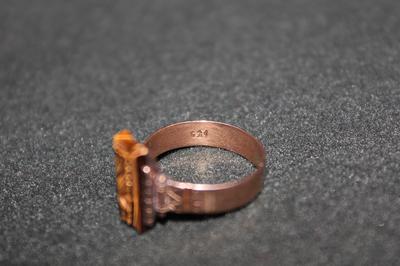 I found this ring in a pasture. It was a fairgrounds in the mid to late 1800's. The ring appears to be an egyptian theme. The stone will slide in and out and it appears that it was made this way. I think the stone is Tigers eye. Any help would be appreciated.


Thanks