Star in Circle & "81" with V below in Hexagon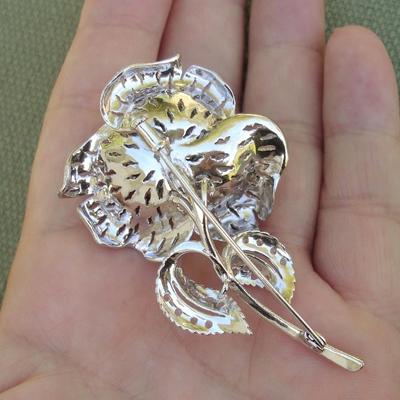 Acid tests for Sterling Silver.


Large Rose brooch with push tube latch.
One mark is a clear solid star inside a circle, & the other mark is a hexagon shape with an "81" in it & a 90-degree bent line below the 81...
Thanks so much for any help as to what the marks indicate.
Mary
Click here to read or post comments