Free Offer Amarna Jewelry Plus $100 SBI Valentine Gift!
(Sorry - this free offer is no longer available)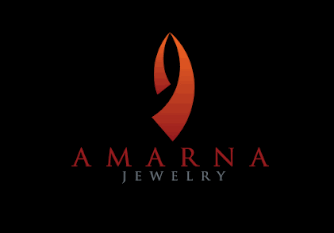 With Valentines Day just around the corner, take a look at this free offer from Amarna Jewelry and SPECIAL offer from SBI. Yep, I used SBI to build this website. When I just checked out my adsence account this morning, I love SBI even more!
If you take advantage of the SBI $100 Valentine's gift offer BEFORE the 14th February there's an added bonus - a FREE offer - you get a gorgeous pair of handmade ancient egyptian style earrings absolutely FREE!
Amarna Jewelry are giving away this luscious pair of vermeil (solid silver covered in high carat gold) ankh earrings for - FREE. This is a genuine free offer folks. Armarna and SBI are really spreading the love around this Valentine's day!

The ankh amulets are covered in ancient egyptian hieroglyphs. The ancient Egyptian Ankh is the symbol of everlasting life. Amarna Jewelry get their inspiration from Ancient Egyptian Jewelry.
Here's the catch - this offer is only available up until the stroke of midnight 14th February, so don't put it off this time!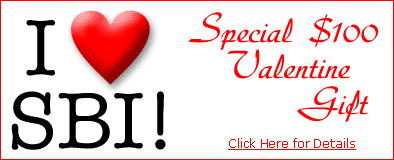 Today's economy is enough to turn the most optimistic of us into grinches. But the SiteSell people and the owners of Amarna Jewelry are determined to spread some love around this coming Valentine's Day.

Each pair of Amarna earrings are good quality and have been individually handmade, and are totally unique. The same level of quality that you see in the photo of the Ancient Egyptian Ankh and swarovski earrings, applies to every pair of Amarna earrings. Materials are first class, and components although will vary slightly, are brand new, and many include GENUINE swarovski crystals, and semi precious gemstones.
And there's even more - Amarna earrings will be posted FREE within 48 hours after taking up the SBI Valentines Day Gift Offer on this page! You will not find a better offer anywhere on the internet, so what are you waiting for:
How to Claim Your $100 Valentine Gift and Free Amarna Earrings
1. First, Click on the photo of the earrings and fill in the contact form including your name and the shipping address.
2. Return to this page again and then click on the I Love SBI Valentines Day $100 Gift Offer banner where you will be able to order your two SBI websites. That's it, that simple!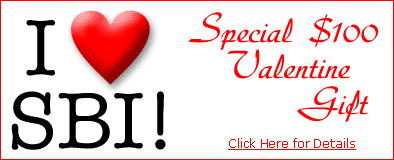 Who orders SBI websites?
Lots and lots of very successful SBI site owners that's who! And many started out with little technical knowledge about building a website, but who saw an opportunity like this one here, and decided to give it a go!

SBiers love Solo Build It because it just WORKS!
How to use this special offer:
Wives to husbands. And vice-versa.
Friends to friends. And vice-versa.
Lovers to Lovers.
Solo Build It! is MUCH more than just a gift, its a chance to have a real business this year!
You get 2 Solo Build It sites and the 2nd one is only $100!
Yes, the second website is only $100 plus the free pair of Amarna handcrafted earrings for every customer who takes advantage of $100 Solo Build It Valentine Gift Special ending Valentines Day 14th February, and only through Antique Jewelry Investor website on this page.
These Amarna earrings are only available when you order the "I LOVE Solo Build It" Valentines Day Gift Special through Antique Jewelry Investor website. Offer closes midnight 14th February 2009.
Return to the top of Free Offer page
Return to Antique Jewelry Investor Home Page