Gold and Jade Fish Thingy
by Laura Burton
(Talking Rock, GA, US)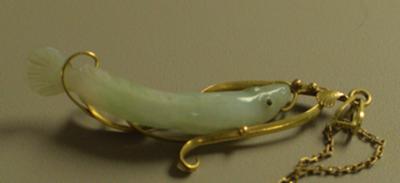 There's a hallmark - very, very tiny, but I've tried blowing it up some for you, but it's gorgeous jade and gold necklace.


Click here to read or post comments
Join in and write your own page! It's easy to do. How? Simply click here to return to General Estate Jewelry Question?.