Gold ring stamped F f14
by Gale
(ca.)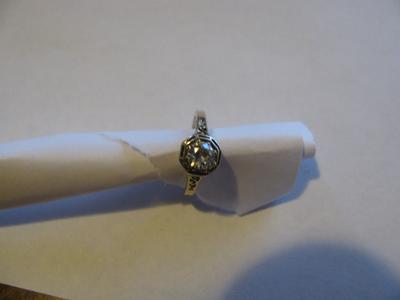 HI,


I inherited this ring about 10 yrs ago from a great aunt. It was put away and forgotten about until now. I am not sure if the diamond is real or if it is actually gold. The markings are Large F and smaller f14. Any information would be greatly appreciated. Thank you
Click here to read or post comments
Join in and write your own page! It's easy to do. How? Simply click here to return to General Estate Jewelry Question?.