Hallmarks Possibly 1600s?
by Jan
(Seattle, WA)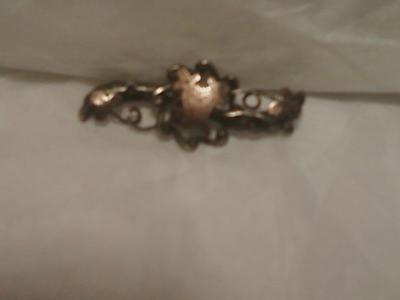 A lovely pin given as a gift from England, I've searched for the maker's name but cannot locate it, the first initial is M and then what appears to be some kind of design I cannot make out. The next mark is a lion, then a shield with what looked like 919 in the center, but it isn't, and I'm not sure if that is representative of a castle inside a shield?


Third, an initial, N ... and it is a beautiful script like to which I locate in the year 1738 ... it looks exactly like that. However, I found another page (which I can't find again) that showed the same style N in mid 1600's. Is that possible?
I am including a couple of photos here though they are inadequate in clarity and there isn't any way I could have captured the hallmarks...