What do the symbols on my necklace mean?
by Amanda
(United States)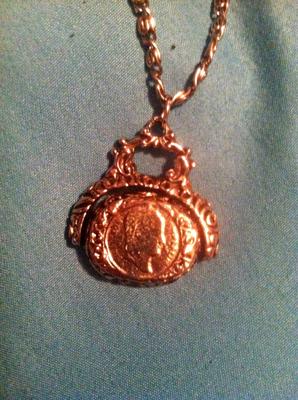 I went to an awesome vintage shop earlier today and found this necklace I just had to have. I liked it instantly just because it was weird and different. It has two sides and can be turned. One side has a head on it and has small words, I could only read the one and I believe it says Napoleon. The other side has strange symbols I have never seen before and I'm curious to know what they are!
Click here to read or post comments
Join in and write your own page! It's easy to do. How? Simply click here to return to General Estate Jewelry Question?.