Adjustable Black Sapphire and Diamond Ring
by Heidi Johnston
(England)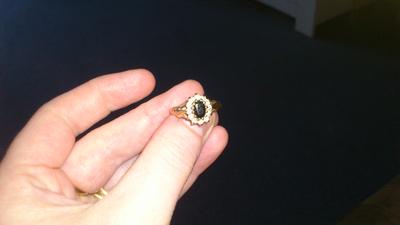 Hello


I have been given a ring which has a gold band with a black sapphire and diamond surround. The band itself is springy and can be adjusted. Inscribed on the ring it says.pat pend can you give me some advice as to why this is?
Kind Regards
Heidi
Click here to read or post comments
Join in and write your own page! It's easy to do. How? Simply click here to return to General Estate Jewelry Question?.