An Unusual Art Deco or earlier Diamond Cluster Ring
by Eileen
(Ontario, Canada)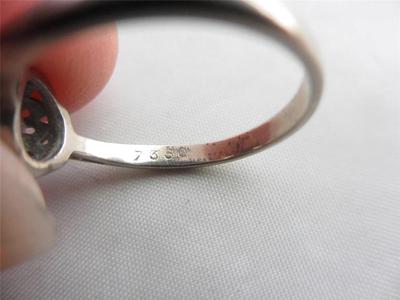 I have been following a piece that is up for sale from the UK. It has two of the strangest marks I've ever seen. I was wondering if anyone could enlighten me.


It is advertised as 18K gold but the stamp should say 750. Any ideas would be greatly appreciated.
Click here to read or post comments
Join in and write your own page! It's easy to do. How? Simply click here to return to General Estate Jewelry Question?.