Another fun and very shiny question!
by Jason
(Brookfields, MA, US)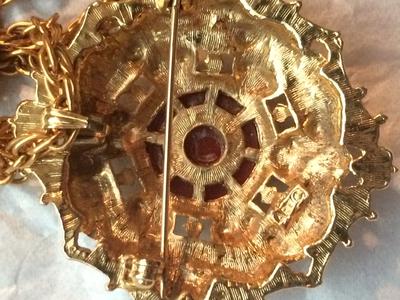 Hello,


I had found this cameo piece with the possibly Arabic piece I had posted a few minutes ago, it came from the same person, sometime from the 1930s to who knows. She was a world traveler, and I nor the daughter had any idea where she picked up the pieces. I was hoping you may have more information regarding this piece. It was hand dipped in 24k gold by the mother, and seems to have originally been a brooch but a gold chain was added to it as well. Thank you!