Antique Cameo Question?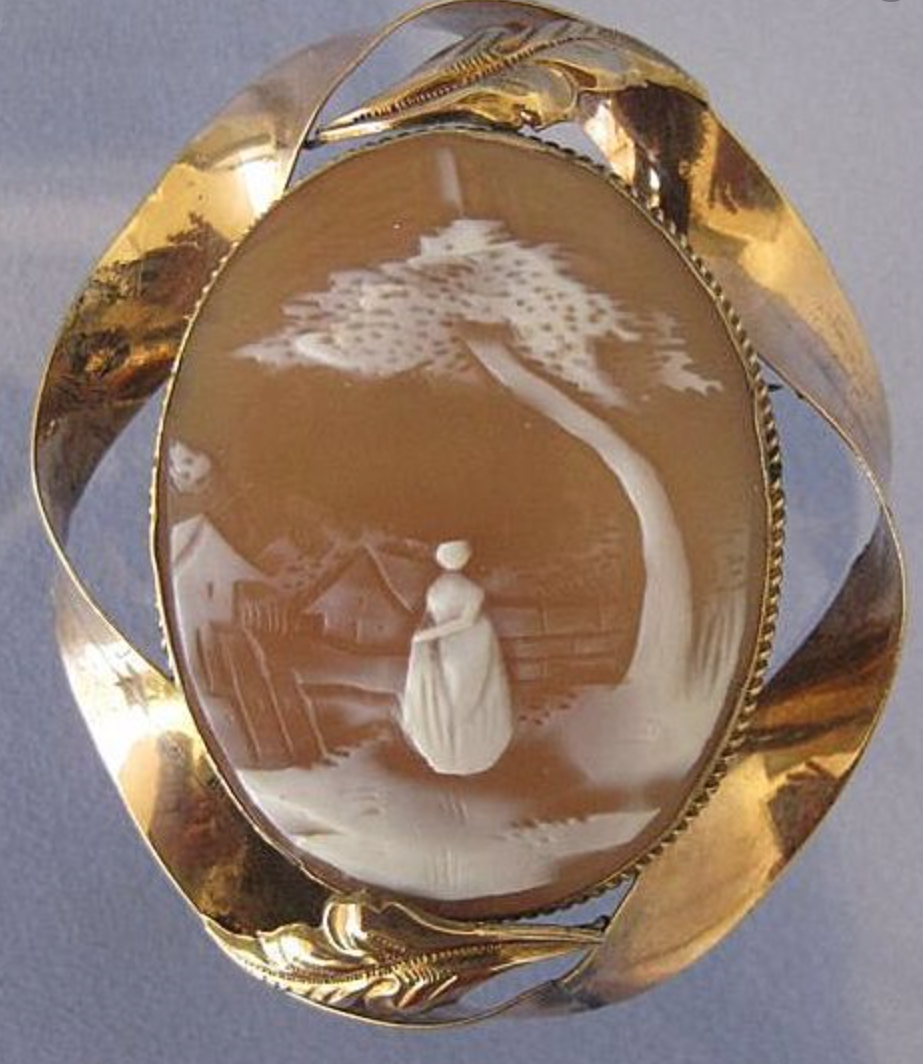 "Rebecca by the Well" Antique Shell Cameo. The subject was carved up until 1900.
From day one, I wanted to build a page dedicated to Antique Cameo questions on Antique Jewelry Investor.   Thousands of other Cameo enthusiasts seem to like the idea too!  So much so, that I could no longer keep up with the volume of questions.  The cost is now $7.99 per question.   Just type your question on the form below. 
A description of  Antique Cameo can be found Here...
Antique Cameo Jewelry never goes out of fashion. From the sparkle of Diamonds and the long List of Gemstones, one turns to an Antique Cameo with a sense of relief as the eyes rest on the graceful, timeless beauty of the carver's art.
 Who is the subject on the surface of my Cameo? Where was my Cameo carved? What is the age of my Cameo beauty? I wonder from what material my Cameo is made? No matter how simple or how hard you think your question is,  ask away,  type your question on the form below. 
If you have a Jewelry question unrelated to Cameo Jewelry then Ask Away on the Appropriate Forum at Antique Jewelry Investor Help Central
The Vintage & Antique Cameo Question Form
What Other Visitors Have Said
Click below to see contributions from other visitors to this page...

Return to the top of Antique Cameo Question
Return to Antique Jewelry Investor Questions - Help Central
Return to Antique Jewelry Investor Home Page