Medusa | Any information, please. (Pictures included)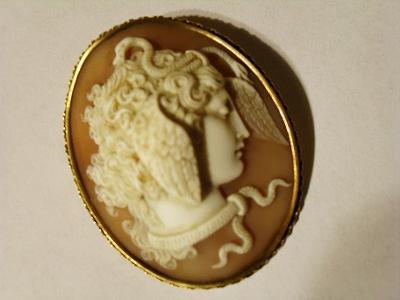 My sister picked this cameo up for me as a gift from a garage sale, or resale shop. Something of that nature.


All I know about it is that the figure it Medusa, and it has something I can't make out and what looks like the year 1844 scratched into the back. I have no way of knowing if that is accurate.
If anyone can give me any more information, I would appreciate it.
Click here to read or post comments