Mourning Jewelry Cameo
by Caroline
(New Jersey)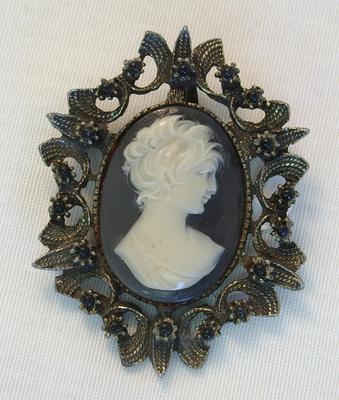 I have a cameo and attempting to identify what it is made from and also the value.


The cameo is oval with a gray (I think painted) background and white carved figure. It is set in a silver tone frame that is quite decorative with small black stone accents.
The clasp tells me it is from the 60's or sooner, but it may be a replacement clasp.
I own a little store that buys and sells vintage jewelry so it is important to me to identify any item that comes in the store correctly.
Thank you for any information!