Dating a Cameo Found in Ukraine
by Amelia Ivanova
(Dallas, TX)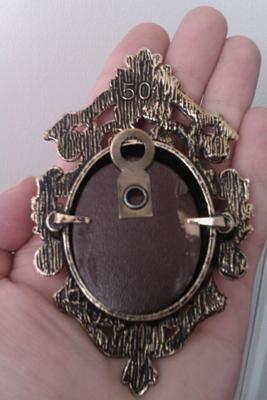 Back frame
My grandmother found a cameo in the Ukraine, in what looks like a cast brass frame, the back has the numbers 501 embossed at the top, and the cardboard/leather backing with a metal loop attached has the number 215 stamped on it. The Cameo it self has a peach-ish pink color with an off white woman, in roman style clothing.


The back piece is about 1.75 x 1.5 in, oval shaped
The frame is 4.25in x 2.5in
The Cameo is 1.625in x 1.375in oval shaped and about .25inches thick.