Lava Cameo Signature
by Rianne Back
(Middelburg, Netherlands)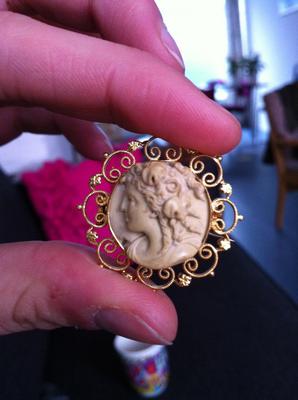 I recently got an lava cameo from my grandmother,


I think she depicts Bacchante.
She is in a gold plated filigree frame,
and on the back, it looks signed.
Unfortunately, I can't find this signature on the internet.
My first oppinion was that it looks like a H.
I would realy like to know if this is a signature.
I hope you would like to help me,
Here in the Netherlands I couldn't find any expert on cameos.
Thank you for your time.