Antique Gold Necklace with Earrings Attached
by lorna
(australia)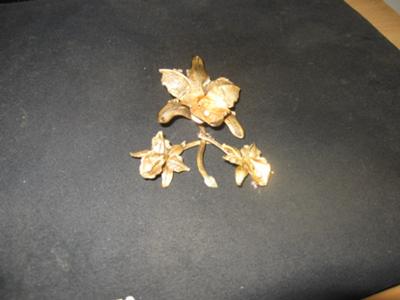 Hello there,


I have in my possession a gold necklace which the matching earrings have been attached to. This is a family heirloom, which has been passed onto me from my step-dad, whose mother received it from her husband - he had it made especially for her.
My step-dad's mum died at the age of 90 ( about 20 yrs. ago ), and my step-dad is now 84 yrs. old. I will attach pics. of same, in the hope that you can advise me about the piece.
Best Regards
Lorna
Click here to read or post comments
Join in and write your own page! It's easy to do. How? Simply click here to return to General Estate Jewelry Question?.