Antique Gold Pearl Brooch
by Gary V.
(Athol Idaho USA)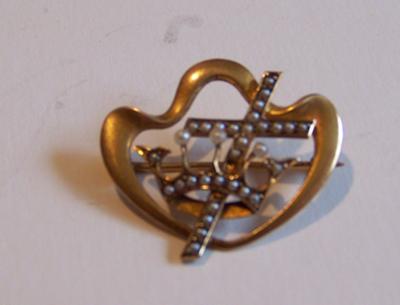 We found this pin in our late grandmother's belongings. She traveled extensively in Europe when she was younger and collected numerious items.


This brooch pin has a makers mark on it that i am wondering where it came from.
The mark is a circle with what looks to be a crown on top and a small line protruding from the bottom of the circle. Also the hasp has 14kp on it and i am assuming it to be plumb gold. The pearls in the cross and crown are real.
What can you tell me about this piece?
Click here to read or post comments
Join in and write your own page! It's easy to do. How? Simply click here to return to General Estate Jewelry Question?.