April Jewel of the Month 
2010  Feu-De-Joie French Antique Pendant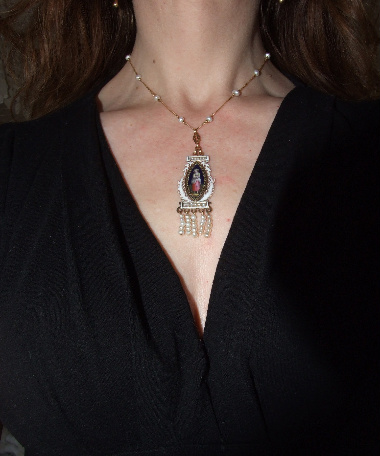 French Antique Pendant
April Jewel of the Month 2010 featured on Antique Jewelry Investor is a French  double sided pendant and suitable for those starting out.  Either wear it on the female side or the male side. Here, a male piper is depicted, happily playing with his wind instrument. Both portraiture, on each side, have such sweet, classical depictment.
Each representation has a gold edge and white enamel on a hand cut gold surround. There is a French gold hallmark- and eagle's head for 18k gold, Paris stamped on the pendant on the male side. The 14k chain is a later addition.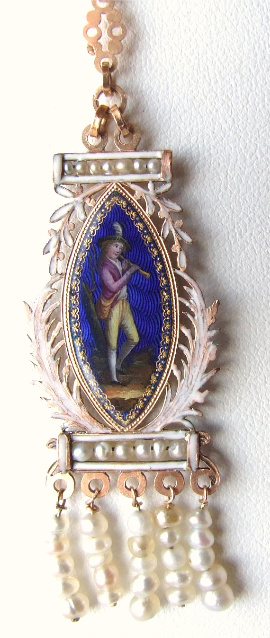 Boy
Girl
This Pendant is  from Jean Papin Antique Jewelry selection and well worth a visit  for those new to collecting.  
http://www.rubylane.com/shops/jeanpapinantiquejewelry
To Advertise on this page Click Here


Return to the top of April Jewel of the Month 2010
Return to Jewel of the Month
Return to Antique Jewelry Investor Home Page