Aquamarine ring from 1958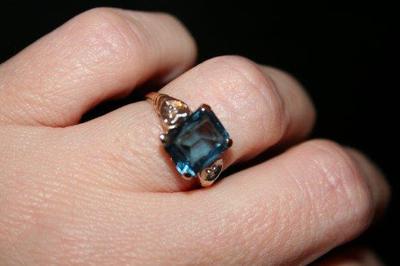 My father gave my mom this ring on her 15th birthday in 1958. It's now my engagement ring. Is it worth anything more than sentimental value?
Join in and write your own page! It's easy to do. How? Simply click here to return to General Estate Jewelry Question?.