Arco Valley Pearl - One Big Girl!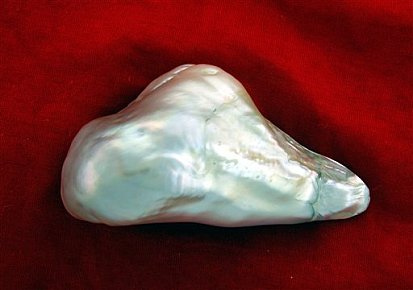 The Arco Valley Pearl
Technically, the Pearl-of-Allah, not the Arco Valley Pearl is the largest Natural Pearl in the world. According to Guinness Book of Records, The Pearl-of-Allah, (Pearl of Lao-Tse) was recovered from a giant clam and the San Francisco Gem Laboratory has assessed the value  of the Pearl to be no less than  $40 million.  The Pearl-of-Allah  is safely ensconced in a dark place, deep in the bowels of an unknown Denver bank vault. 
Born from a clam,  not a pearl  oyster,  the jury is still undecided if  the 'Pearl-of-Allah'   qualifies as being the largest Natural Pearl in the world.   Apart from its clam ancestry,  some Pearl purists  say  that the Pearl-of-Allah is more of a  clam-pearl freak of mother nature rather than a true Pearl. 
 The Arco Valley Pearl, weighs 575 carats and is a pinkish color with slight yellow overtones, and measures a whopping 79 x 41 x 34 mm!
In  2007,  a UAE collector claimed he bought the Natural Saltwater Pearl from a french owner for 8M US$ but Wikipedia tells us it is still owned by a European company (August 2008).
The value of the Pearl is based on its size, color, weight, rarity factor, history, and previous records of what people have been prepared to pay for similar Pearls.
La Peregrina Pearl, a precious gem-quality Natural pearl, also has a pink hue and of immense historical importance.
Do You Have A Pearl Question?
The Arco Valley Pearl is the biggest Natural Pearl outside a museum and technically the second biggest pearl in the world.
This famous pearl is believed to have been found in 12th century in Mongolia and was formerly owned by Chinese emperors, Persian kings, the grandson of Genghis Khan and Marco Polo. (www. PressTV.ir - 03 May 2007)
Pearl-of-Allah verse The Arco Valley Pearl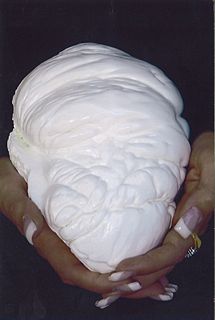 Pearl-of-Allah
The 'Pearl-of-Allah' measures an astonishing 9.45 inch (24 centimeters) and weighs 6.4 kilograms (14.1 lb.) or 127,574 pearl grains or 31,893.50 carats!
This Pearl was found by a pearl diver off the Philippine Island of Palawan in 1934 and is housed in a museum in the Philippines.
The Muslim diver who found the Pearl said its surface bore the image of a turbaned face, and he named it accordingly, "The-Pearl-of-Allah".
These types of Pearls are Natural Pearls but not considered gem quality Pearls. There is no grading system for such Pearls, unlike  Mikimoto Cultured Pearls. To help support your knowledge about Pearls, I highly recommend  reading - 'Pearls'  a scientifically grounded book by  Elisabth Strack.
At the time of writing, The Arco Valley Pearl remains the Natural Pearl heavy-weight champion in the history of big Pearls.
Return to the top of Arco Valley Pearl
Return to Natural Pearls
Return to Antique Jewelry Investor Home Page