Family Heirloom Ring - William Webb
by Phil Hill
(Australia)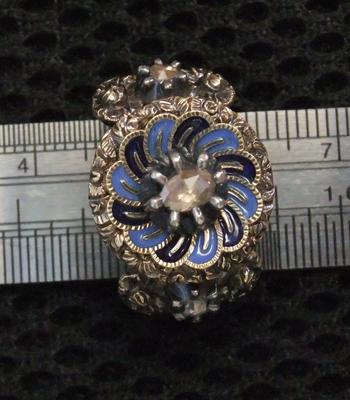 The enamelled part swivels
Hi


I've had this ring handed down to me - the story that goes with it is "William Webb was an engineer doing work in India - a prince there was so grateful of the work was accomplished, that he took this ring off his finger and gave it to William" - there is no way to verify the story except to say William Webb was an engineer/miner/metal worker/watch maker (depending on which document you read) & did travel overseas.
Would anyone be able to give some sort of identification or general age of the ring. One interesting thing is that the enamelled top part of the ring swivels - no idea why.
Any information or help would be greatly appreciated.
Thanks
Phil
Click here to read or post comments
Join in and write your own page! It's easy to do. How? Simply click here to return to Ask the Antique Indian Guru.