Hallmark RY - heart pendant with flower ruby, emerald and diamond 14k
by bobby
(Australia )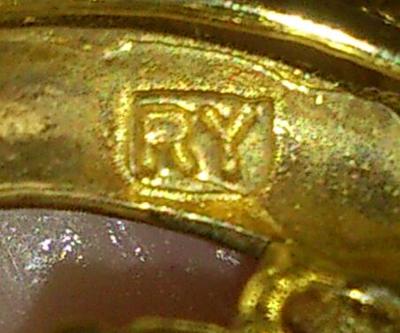 I was recently gifted this lovely pendant. It comes from USA I believe and carries the hallmark RY in it. Google reveals not much at all about it. Was hoping someone might be able to date this or tell me a bit about it.


Thank you
Click here to read or post comments
Return to Vintage or Antique Costume Jewelry Question?.