I have two rings with the initials "HC" both with 925 metal marks?
by Janette
(Roseville, CA)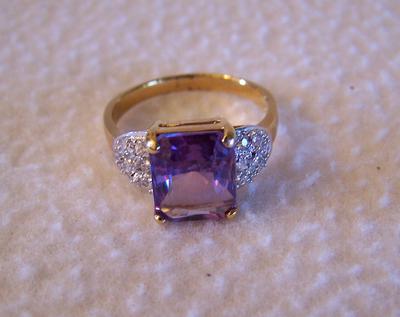 Really not sure about either of these rings and was hoping you could help me. At first I thought they were Hattie Carnegie but from the research I've done she seems to have had different maker's stamp.


Both rings have initials "H C" and 925
The blue stone ring has the HC on one side and the 925 on the other.
The purple stone has the HC and the 925 on one side.
Click here to read or post comments
Return to Vintage or Antique Costume Jewelry Question?.