Jewelry designer from Charleston, S.C. named Charles Kerrison.
by Pamela
(Vancouver, washington)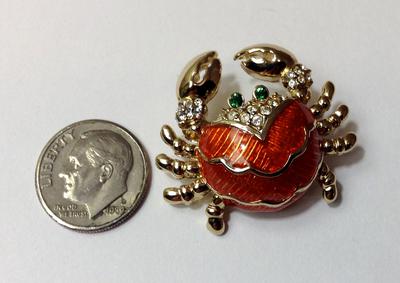 I have several pieces of jewelry signed "CS" and the original boxes with "Charles Kerrison Jewelers" of Charleston, SC. They are gold tone and/or rhodium plated. The company no longer exists and I believe the designer has passed. Does anyone know of this jeweler/designer? Has anyone seen any of his works and are they valuable? I can't seem to find any info on him.


Thanks,
Pamela, Vancouver, Washington
Click here to read or post comments
Return to Vintage or Antique Costume Jewelry Question?.